Facilities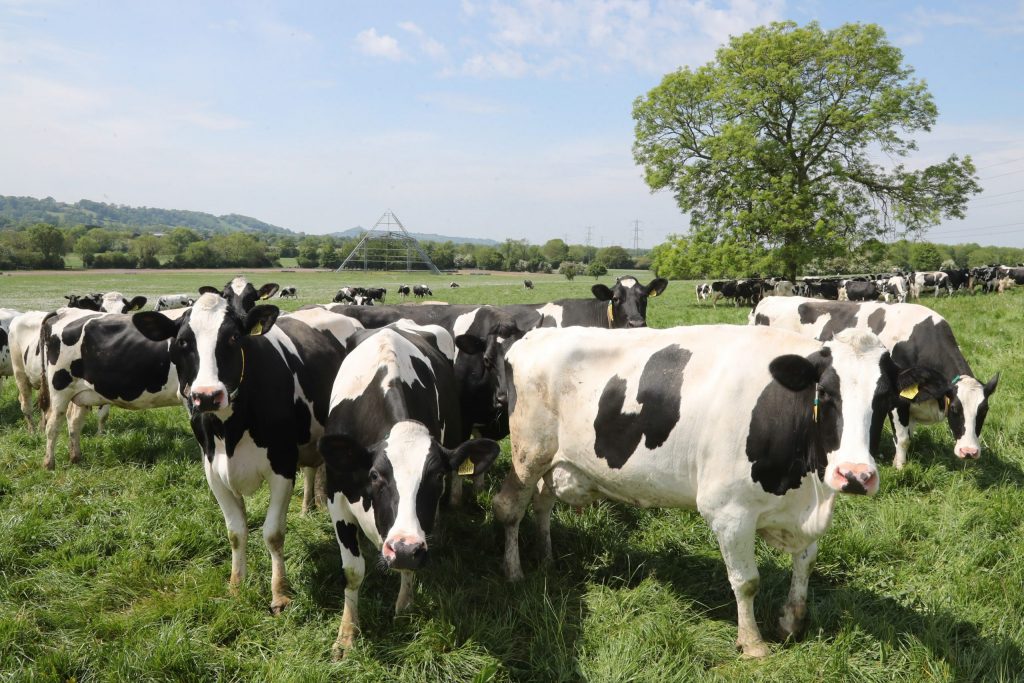 THE FARM
Tents will be spread across Worthy Farm, with William's Green acting as a central hub, offering an area for takeaway food options, a licensed bar, and a village store selling essentials.
There will be campsite hubs around the site each with a manned property storage/lockup area. We don't advise bringing valuables, but lockups will be accessible during daylight hours for small items. Campsite Hubs will be staffed 8am – 8pm. They will be staffed with knowledgeable, useful people, so visit them for more information about the campsite, to pick up another map or just for a chat if you're looking to plan your stay once you've arrived.
Campers are free to roam around the designated site and to the boundaries of the farm to walk, cycle and enjoy the natural landscapes and elements of the site.
Guests will have use of the existing family friendly visitor attractions on the site such as:
Pink Kidz Castle
Cadmus Kids Play Ship
Stone Circle
The Dragon
The Beehive
A programme of additional activities for all the family will be announced on a weekly basis. Please visit the campsite hubs on arrival for more information.
Small fires in braziers are permitted in the campsite, and we will be lighting communal fires in Kings Meadow and Williams Green if you'd rather not have to manage your own.
Please take note before booking that no amplified live entertainment will be offered at Worthy Pastures.
JOINT CHARITIES FIELD
We're pleased to have Glastonbury's three main supported causes, Oxfam, Greenpeace and WaterAid joining us onsite at Worthy Pastures, hosting the Joint Charities Field, with a shared focus on tackling climate change.
With an onsite shop stocking campsite essentials promoting reuse and a packed programme of engaging onsite activities relating to sustainability protecting the environment.
Visit the Joint Charities Field to find out more!

FOOD & DRINK
At Worthy Pastures we are eager that all our campers experience the true delights of the food that is usually on offer at the main Festival. We have handpicked a selection of our wonderful traders who will be serving up exciting food for the whole family.
Breakfast choices are as varied as are the places to eat them. There will be a large covered area to shade you from the morning sun whilst deciding whether to go for a full English, a bacon sarnie, or maybe avocado on toast or you may just want to grab a smoothie and head back to your tent. Alternatively, why not relax on the seating in Williams Green or wander up to the stone circle and take some food with you. Other options include a breakfast stacker, 'all things' on toast, crumpets, a breakfast burrito, and a good selection of tea and speciality coffee.
When you need a break from exploring the farm with the children, you will be able to find lots of lunch options available. Whether you fancy a toastie or cheesy chips (both made using Worthy Farm Reserve Cheddar Cheese), organic hemp falafels, a soulful salad bowl, or a panini with a choice of fillings, we have them all on site.
At dinner time, why not grab some food to eat in front of the Pyramid stage. We have locally sourced free range burgers, wood-fired pizza, pasta served with a hearty sauce, garlic bread and rainbow salad, lasagne (freshly prepared on site), sustainably sourced beer battered fish and chips with homemade sauces and loads more. There are plenty of choices for vegans and vegetarians with gluten free and children's portions available. Of course, a holiday wouldn't be a holiday without delicious ice cream served either in a cone or as a cookie sandwich, perfect for a sunny afternoon at Worthy Pastures.
The onsite bar will offer a range of drinks to suit all tastes, with a variety of local cider, lager, ales, wine and spirits so whether your favourite tipple is a pint, a Pimms and lemonade or a G&T we have you covered.
A range of essential items such as milk, snacks, toiletries, drinks, and tobacco products can also be purchased from our onsite Village shop.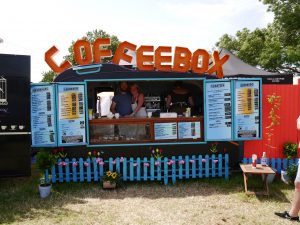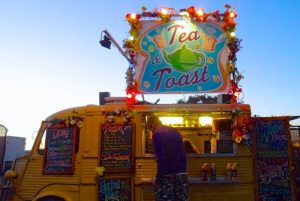 WATER
In line with our environmental policies, single-use plastic drinks bottles will not be available to purchase onsite.
Our partners Greenpeace estimate that, globally, up to 12.7 million tonnes of plastic end up in our oceans each year. Greenpeace advise that by far the best way to avoid plastic pollution is to reduce plastic usage.
For those wishing to drink water – which we certainly do recommend! – we encourage you to use a reusable water bottle and refill it at any of the free water taps around the site. We have a mains water supply from Bristol Water, with water of the same quality as your taps at home.
Free drinking water will also be available from the bar, meanwhile, canned soft drinks and canned Life Water will be available to purchase from the onsite food traders. Whilst you will not be prevented from bringing plastic bottles on to the site, we strongly encourage everyone to join the effort by bringing as little single-use plastic as possible.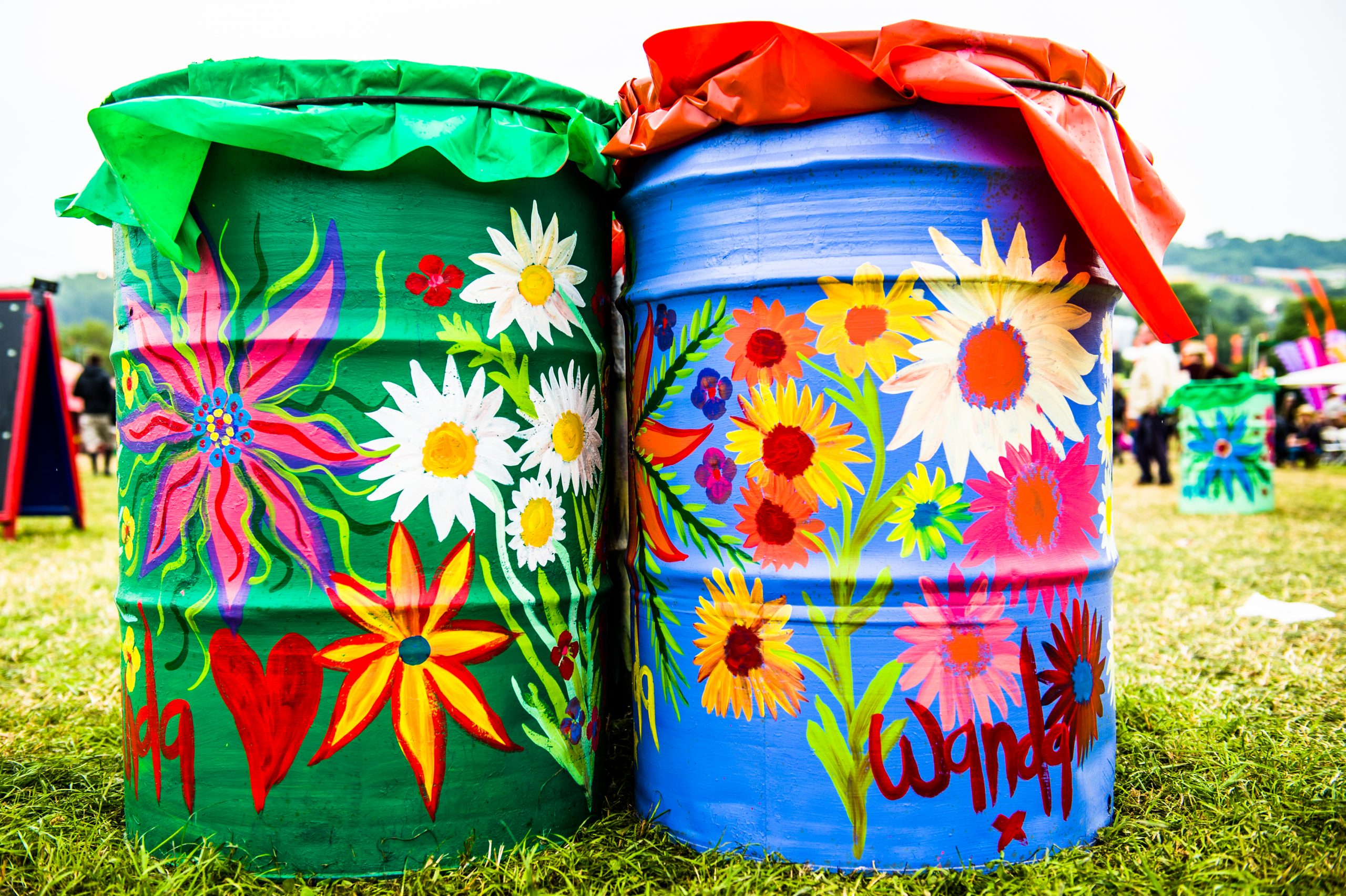 SITE FACILITIES
At every shower block there will be hot water washing up stations and every field will have drinking water stand pipes.
Please note, there are no laundry facilities at the campsite – so you should pack accordingly and be prepared for all weather types!
We very much encourage you to recycle your waste while you stay with us and recycling stations will be positioned around the campsite.
Pets are not permitted at Worthy Pastures this summer as the cows will be out in some fields near to the campsite.
Car and motorcycle parking will be provided in walking distance from the accommodation.
There is also an allocated drop off/taxi area. Please see getting here for more information.
If you're coming on your bicycle we can offer secure storage in the property lockups found with each campsite hub.
A cash machine will be available should it be required during your stay.
Please visit the FAQ page for further useful information such as on what to bring.
Compost toilets will be in easy reach of all camping fields and an adequate provision of individual showers will be provided at allocated locations around the site. Toilets and showers will be cleaned at regular intervals and sanitised according to current legislation. Please do not bring your own toilet tent, to put up outside your tent, you will be asked to remove it.