Things To Do
Jump to:
• On site attractions & activities
• Local towns and villages
• Museums & attractions
• Local walks
• Further afield
On site attractions & activities
FOR EVERYONE
The Pyramid Stage
The frame of the iconic Pyramid Stage stays up all year round. This is your chance to get up close to the stage which has played host to many of the greatest names in music.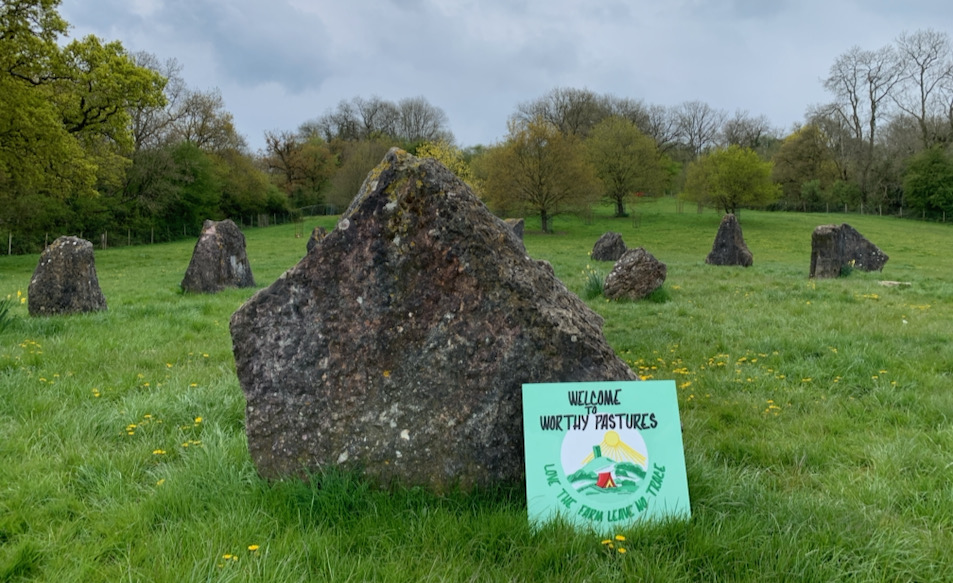 The Stone Circle
One of the Festival's most iconic landmarks, The Stone Circle – located in the King's Meadow – is also known as Glastonbury's sacred space. Relax and unwind amidst the stones, which recently played host to performances by HAIM, Wolf Alice and Damon Albarn for the Live At Worthy Farm livestream.
Joint Charities Field
Glastonbury's three main supported causes, Oxfam, Greenpeace and WaterAid will be hosting a field at Worthy Pastures, with a packed programme of workshops and activities for all ages. Highlights will include green workshops, yoga sessions, games & art activities, a second-hand book stall, and a shop selling ethical fashion, supplies and gifts. Find out more about what's on in the Joint Charities Field here.
Food & Drink
We've handpicked a selection of our wonderful traders from the Festival, who will be serving up an exciting range of food for the whole family for breakfast, lunch and dinner. There's also an onsite bar serving a variety of local cider, lager, ales, wine and spirits.
BEAM
Created by acclaimed artist Wolfgang Buttress, BEAM is a 30m diameter woodland dome hive made from over 7,000 locally sourced and unprocessed Sitka Spruce posts. Visitors enter the woodland pavilion through numerous pathways leading to an 11m wide hexagonal clearing. The installation played host to performances from Coldplay and The Smile (Thom Yorke, Jonny Greenwood and Tom Skinner) for the Live At Worthy Farm livestream.
Cycling / walking routes
Bring your bike (or some comfy shoes) and you can cycle or walk around the farm on the paths you'll know from the Festival, discovering how it all looks when there aren't the usual 200,000 people on site.
The Dragon
Situated in the stream adjacent to the King's Meadow, the enormous dragon sculpture is one of Glastonbury's best-kept secrets and most magical installations.
Outdoor Games
Visit the Rec Room (in the Joint Charities Field) to sign out a range of games and outdoor activity equipment, including:
– Table Tennis
– Badminton
– Hula Hoops
– Corn Hole
– Flying discs
– Boules
– Kubb
– Ring Toss
– Binoculars
(All items will be cleaned and sterilised between each use and can be borrowed free of charge)
Worthy Pastures Arts and Crafts Market
Enjoy a leisurely potter around our onsite market. From the beautiful repurposed jewellery of Silverbeeheart to the sustainably crafted sunglasses and leather goods of Moat House, or Facets Of Avalon's unique knitted wire wearables and handmade ceramics and wood sculptures from Matt Calder, our rolling selection of hand-picked artists will be on site peddling inspiration with their creative, sustainably-minded wares. For more information about our craft market stall-holders, click here.
FOR CHILDREN
Bedtime story sessions
The Joint Charities Field will be hosting bedtime story sessions – led by visiting authors and guests including Jessie the Jellyfish author Laurie Newman and South-West based super storyteller Martin Maudsley.
Crafts and activities
If the sun doesn't shine, there will be crafts, games and activities on offer under cover in the Joint Charities Field.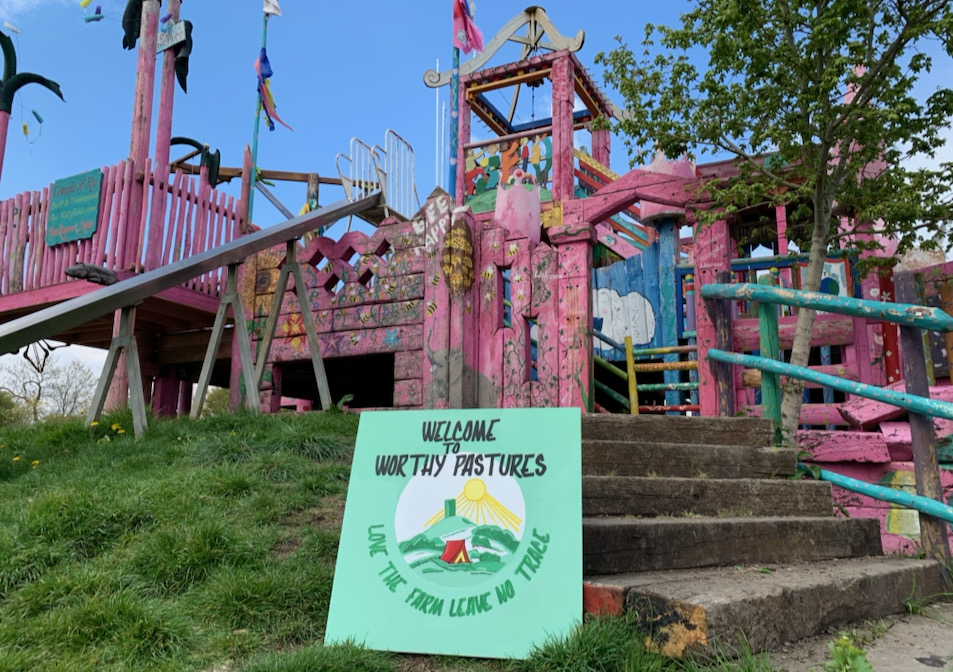 Pink Kidz Castle
Kids can climb, slide and play on the famous pink castle.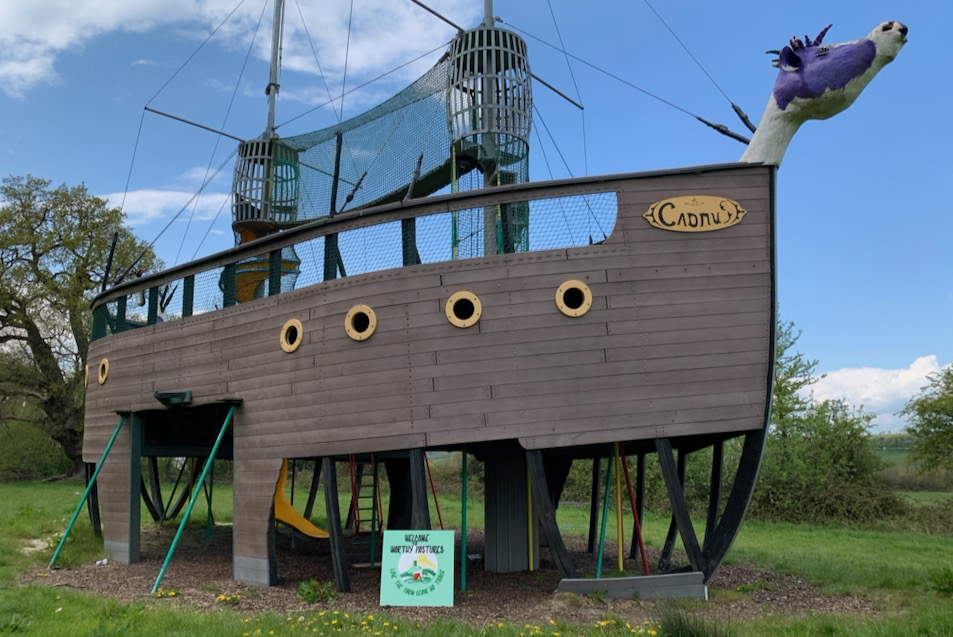 Cadmus Kids Play Ship
Ahoy mateys! Based on the design for an ancient Ark, this 40-foot long play ship is the centrepoint of the Greenpeace Field during the Festival and kids will love climbing and scrambling upon it.
Local towns and villages
Shepton Mallet (11 minute drive from Worthy Farm)
As well as having a great lido, the nearest town to Pilton is a little retail gem. Alongside the quirky craft shops, cafes and antique stores dotted around the centre, the town boasts the mini outlet shopping oasis of Kilver Court & Gardens which features a huge array of top brands including Toast, Whistles, Mulberry, Joseph and Paul Smith, offering their wares at discount prices. After the retail therapy, potter around the three and a half acres of Kilver Court's gorgeous manicured gardens, as featured on BBC's Gardeners World.
Wells (15 minute drive)
Thanks to its imposing Gothic cathedral – which took an impressive 274 years to build – Wells is the UK's smallest city. Grab a picnic from the local shops and hit the lush local footpaths, while away a few hours strolling the genteel gardens of The Bishop's Palace, or wander the city's historic streets ticking-off film locations – Wells featured as the setting for Hot Fuzz, starring Simon Pegg, as well as various other films and television series, such as Poldark.
Glastonbury (15 minute drive)
Home of the iconic GlastonburyTor which dominates the Somerset skyline for miles around, the town of Glastonbury is steeped in mysticism and legend offers a cultural clash of weird and wonderful, historic and spiritual. Climb up to the Tor for spectacular views or visit the atmospheric ancient Abbey. With your thirst for history quenched, take in the town's multitude of specialist shops, where you can find everything from viking helmets to fairy wings.
Street (16 minute drive)
Home to Clarks – of school shoe fame – and the formidable Clarks Village outlet, Street offers a shopping experience second to none in Somerset. With over 80 brands under one roof, there's hours worth of retail therapy on offer here.
Bruton (17 minute drive)
This idyllic tiny town, perched on the ambling River Brue was recently named The Times' most fashionable place to live. For a wholly sophisticated Somerset experience, explore its lush footpaths up to the ruined Dovecote and across the fields to the world-renowned (and free to enter) Hauser & Wirth modern art gallery and gardens. Join its trend-setting residents and take in a lazy lunch At The Chapel (or just pop in for its delicious takeaway pizzas and baked goods). Or for more of an event, book (way) ahead for a table at the superb Michelin-starred Osip.
Castle Cary (18 minute drive)
One of Somerset's most attractive towns – and not just the location of a popular Festival train station – Castle Cary is home to many beautiful historic buildings, many of which house high-quality shops, delicatessens, cafes and restaurants. Tuesday is market day, when traders' wares are sold on the cobbles in front of the 19th century Market House.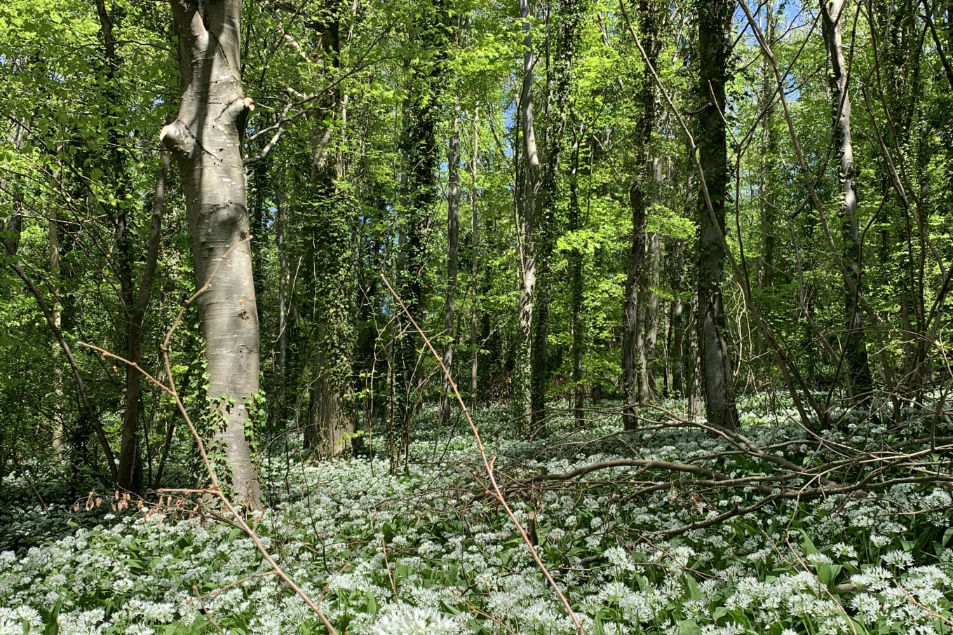 Mells (20 minute drive)
This picturesque village finds itself at the foot of Vallis Vale. Starting outside the very welcoming Village Shop and Cafe, this beautiful, shady riverside walk – flanked by evocative crumbled remains of old iron works dating back to the 1700s – leads nearly all the way up to Frome. The historic Talbot Inn, just up the hill from the shop, has a great garden and is famous for its Sunday roasts. Or book for a table at The Walled Garden to enjoy delicious light lunches and woodfired pizzas in its cottage garden overlooking rolling pastures.
Frome (27 minute drive)
With its artful vibe and compassionate nature (it is home to the country's first "Share Shop" and community fridge), characterful Frome is another town often lauded in the broadsheets. Peruse the markets in the Cheese & Grain carpark (Wednesdays & Saturdays), browse the artisan shops of steep, cobble-stoned Catherine Hill or grab a homemade ice cream from La Strada, on quaint, medieval Cheap Street, complete with a leat running through it. If you fancy escaping the weather, catch the latest movies at the charming Westway cinema (all tickets just £4). If you don't, explore the lush meadow and Millennium Green across the river, beyond Willow Vale.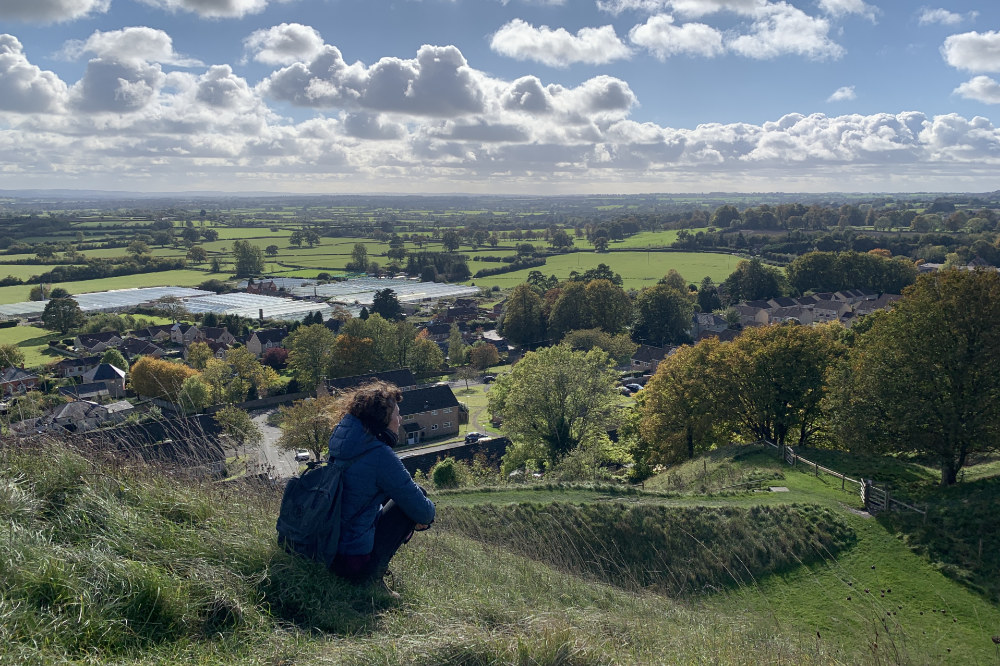 Mere (34 minute drive)
From this pretty little town, head up past the play area to Castle Hill – the former site of where Richard, Earl of Cornwall and Henry III's brother, built a castle in 1253. Today, there are no castle remains above ground, just some rabbits and grazing goats. But the hill and its surrounding countryside – including the Mere Downs – offer some easy-to-follow footpaths and spectacular views. The village is also speckled with inviting country pubs and Sprout & Flower village shop, selling great drinks and local organic produce.
Yeovil (35 minute drive)
This larger Somerset town is home to the lovely sprawling Yeovil Country Park. Here you can happily spend the day exploring the lush river, springs, woods and clearings. Grab something to eat from the great Ninesprings Cafe or visit the fun play area with the little ones. Local Italian, Tambourino, not only serves exceptional pizzas and wholly authentic Italian delights, but also holds a Guinness World Record for serving up the world's longest line of pizzas!
Museums & Attractions
Bath & West Country Festival (8 minute drive from Worthy Farm)
The Showground, Shepton Mallet, BA4 6QN. 27th-29th August.
Taking place over the August Bank Holiday weekend, here's a chance to fully immerse yourself in the bucolic essence of Somerset. With dog shows, tractor parades, pony club games and scurry championships in the main ring, interactive farming exhibits across the site and what is likely to be an abundance of cider, cheese and chutney in the food hall, this show is the epitome of country living, with all idealised aspects of rural life laid out like a glorious theme park. What's not to love.
Visit website
Somerset Rural Life Museum (9 minutes)
Chilkwell Street, Glastonbury BA6 8DB.
The excellent Somerset Rural Life Museum explores the county's unique heritage, including its landscape, history, working life and crafts. Discover what a wassail is, learn about the local Women's Land Army, take a moment in the (historic) privy and immerse yourself in a historic Somerset country kitchen. This summer you can also try your hand at some traditional printmaking and craft workshops.
Visit website
Shepton Mallet Prison (9 minutes)
Frithfield Lane, Shepton Mallet, BA4 5LU. 
Billed as 'the world's most haunted jail' this is perhaps not the most obvious destination for a bit of holiday fun, but the decommissioned seventeenth century prison makes for a thoroughly engaging, history-steeped outing. Immerse yourself in the daily life of a would-be inmate with a guided or self-guided tour or join one of the hugely popular activities including the challenging Cell Escape room, iCombat laser game or try paintball with bows, archery wars. For those who feel we are not alone, you can also book an evening Ghost Tour or Paranormal investigation.
Visit website
Glastonbury Abbey (11 minutes)
Magdalene St, Glastonbury BA6 9EL.
This legendary medieval Abbey has mythical status as the earliest Christian foundation in Britain and the burial place of King Arthur. Lose yourself among the atmospheric ruins in peaceful 36 acre grounds where living history presenters offer tours to help bring this ancient place to life.
Visit website
The Bishop's Palace (15 minutes)
The Bishop's Palace, Wells BA5 2PD.
Tucked behind the imposing Wells Cathedral, the Bishop's Palace and its sprawling grounds offer an enchanting few hours of peaceful pottering. Explore the 14 acres of manicured RHS partner gardens and well pools, and daydream among the marvellous medieval palace buildings and ruins. There's a drawbridge, a moat, swans and cygnets and even a dragon's lair to discover in the beautifully designed children's play area.
Visit website
East Somerset Railway (18 minutes)
Cranmore Railway Station, nr Shepton Mallet, BA4 4QP.
Unlike the formidable locomotives that regularly run on this 160-year old steam heritage line, everything else about this charming, volunteer-run railway is on a small scale including the museum of memorabilia and the shop, chock-full of model railway bits and bobs. A return trip up the five-mile track takes 40 minutes. But with your day's ticket you can ride the vintage carriages behind these cuff-chuffing beasts to your hearts' content. You can even book yourself a cream tea to enjoy as you ride the rails.
Visit website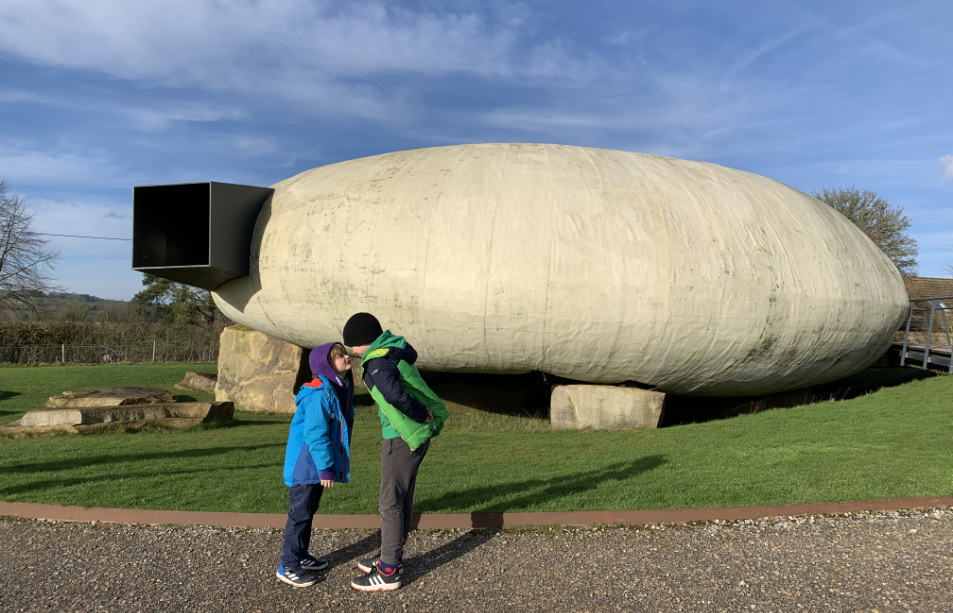 Hauser & Wirth (18 minutes)
Durslade Farm, Dropping Lane, Bruton, BA10 0NL. Free Entry.
Opened in 2014, the Somerset arm of the Hauser & Wirth family of contemporary art galleries has helped propel the bucolic town of Bruton to international acclaim. Although the gallery is known for its cutting edge exhibitions – and has brought thought-provoking pieces from acclaimed international artists such as Alexander Calder and Martin Creed among others, to sleepy Somerset – this is a welcoming family place. The landscaped garden is serene while the Roth Bar & Grill offers great food and cakes; coffee, cocktails and a delicious homemade lemonade. This summer, the gallery features an exhibition by the renowned and inspirational Gustav Metzger.
Visit website
Wookey Hole (19 minutes)
Wells, BA5 1BB.
These stunning and evocatively-lit subterranean wonders make up Europe's largest collection of show caves. Chamber 20 – Wookey Hole's newest cavern – only opens to the public for the first time on July 19 and features an underground lake alongside the incredible rock formations that decorate the whole network. Once you're out – and acclimatised to daylight – there's still loads to do; entertain the kids with a visit to the penny arcade  or take in a round of crazy golf.  check out the famous cave-aged cheese or opt for a potter around the on-site woodland trail.
Visit website
Fleet Air Arm Museum (25 minutes)
Royal Naval Air Station (RNAS) Yeovilton, BA22 8HW.
This brilliant, and hugely interactive museum brings alive the history of naval aviation and looks towards its future with an impressive array of informative and engaging exhibits. Sit inside a chopper, experience a virtual landing on an aircraft carrier or just marvel at the wonder of human endeavour and the fabulous feats of engineering celebrated here.
Visit website
Haynes International Motor Museum (25 minutes)
Sparkford, Nr Yeovil, BA22 7LH
This car-lovers' dream of a museum celebrates over a century of automotive history. Its massive and lovingly maintained collection features a huge array of British and international engineering classics. Featuring the vintage to the futuristic and taking in every fashion in between, Haynes International Motor Museum explores our enduring affection for these marvellous machines.
Visit website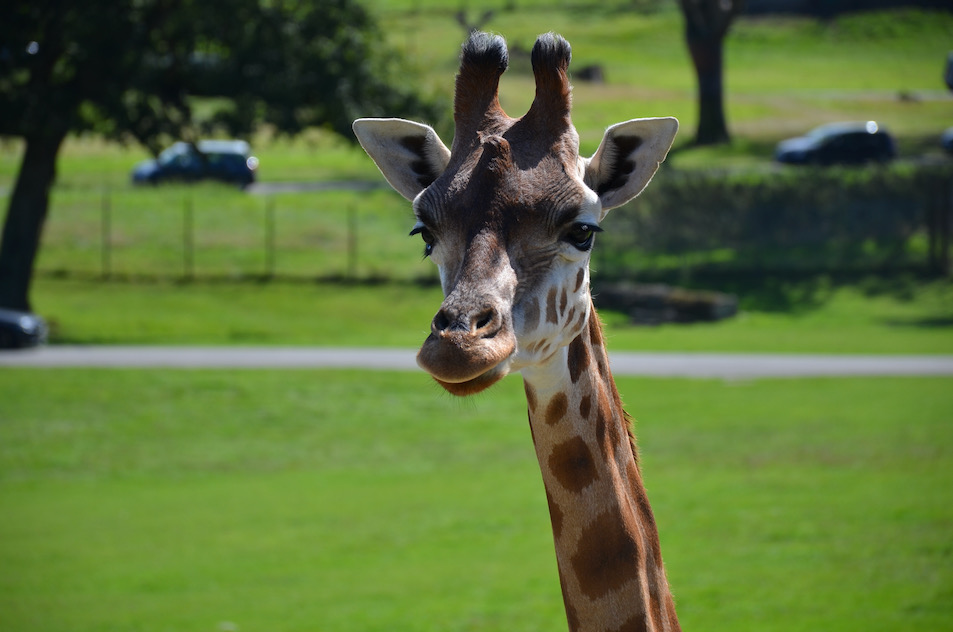 Longleat (33 minutes)
Warminster, Wiltshire, BA12 7NW.
The famous Elizabethan stately home of the Marquess of Bath has been a safari park since 1966. Here, you'll find the giggle-inducing monkey drive-through, impressive lions, tigers and wolves. By the house, there are manicured gardens and parkland, the world's longest hedge maze, wallabies, meerkats and cuddly koalas, among many more furry and feathered friends. Or let your own little monkeys run free in the brilliant play area. Down the road from the House, the Longleat Estate includes free-to-access woodlands that leads down to Shearwater Lake and a lovely short flat walk to Heaven's Gate (dedicated car park for both is about 500m past the Park entrance, on the left), where from the hilltop, there's an impressive view of the House and its grounds.
Visit website
Montecute House (37 minutes)
Montacute, Somerset, TA15 6XP
This stunning Elizabethan country mansion is one of the first houses to be acquired by the National Trust. There are over 400 years of history encompassed within the sparkling mullioned windows and spectacular architectural touches of the main house, but a visit here wouldn't be complete without a romp through the colourful, curated gardens or the vast picnic-friendly parkland where the inquisitive can find rope swings in trees, streams and plunge pools!
Visit website
Mendip Activity Centre (38 minutes)
Lyncombe Drive, Churchill, BS25 5PQ.
From skiing and tobogganing to rock climbing and abseiling, the Mendip Activity centre promises a fun and challenging family day out. If throwing yourself off of cliffs is not your thing, you can always try your hand at axe throwing, archery or a bushcraft session on their 250 acre woodland site. Or for a more mainstream pursuit opt for a game of frisbee golf on their 18 hole frisbee golf course.
Visit website
Sheppy's Cider Orchard Tour (58 minutes)
Three Bridges, Bradford-on-Tone, Taunton, TA4 1ER
With over 200 years of cider-making know-how under their belts, this family-run cider farm and brewery have worked hard to perfect their signature crisp flavours. These popular guided tours take in the full cider-making process – from orchard to the fully-produced amber delight – and happily include a tutored tasting of their crisp, apply wares.
Visit website
Local walks
Glastonbury Tor (9 minute drive from Worthy Farm)
Glastonbury BA6 8BG. Free entry.
It's a steep walk up to this enigmatic National Trust-maintained monument (free entry) but once at the top, the views of the surrounding countryside are breathtaking. Watch the sunset or climb up bright and early to experience the morning mist melt away. On the rolling land beneath the Tor, hunt for butterflies, look out for bunnies and dodge the grazing sheep.
Visit website
Beacon Hill Wood near Shepton Mallet (11 minutes)
Perched on the eastern edge of the Mendip Hills just north of Shepton Mallet, this lovely ancient woodland managed by the Woodland Trust has got Bronze Age burial grounds and a meandering spring. Good off-road parking by the woods is a bonus too.
Visit website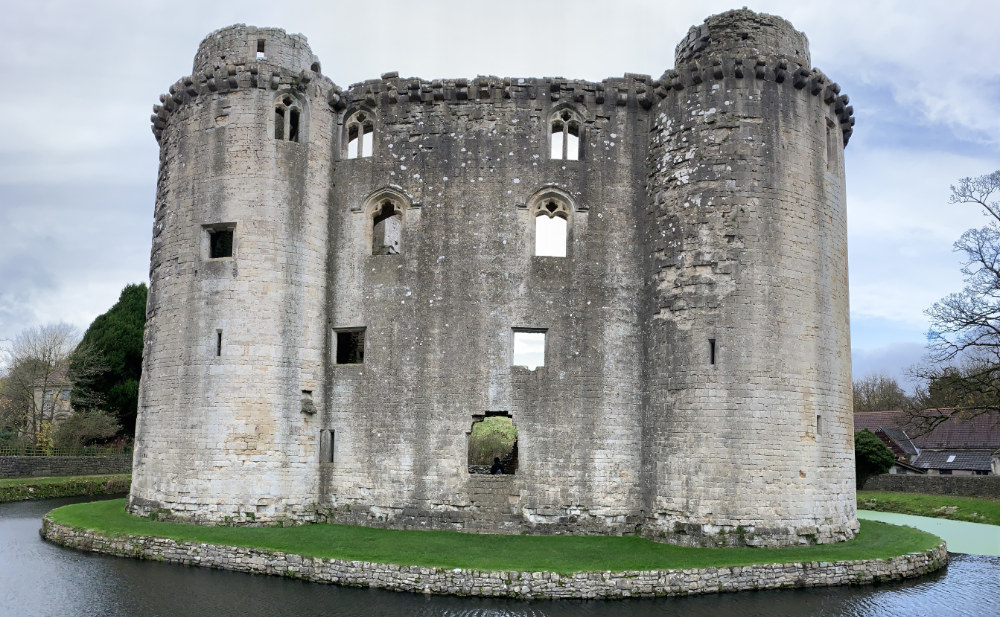 Nunney Castle and village (20 minutes)
Castle Street, Nunney, Nr Frome, Somerset, BA11 4LW.  Free entry.
Once you've explored the romantic ruins of this small medieval moated castle – which dates back to 1370 – take the footpath leading out from the top of the castle's car park for a gloriously lazy riverside walk to neighbouring village Whatley. From there you can continue following the footpath over a bridge and across fields which handily loop back into Nunney. You'll arrive back into the picturesque village near The George Inn, an inviting 17th century riverside pub.
Visit website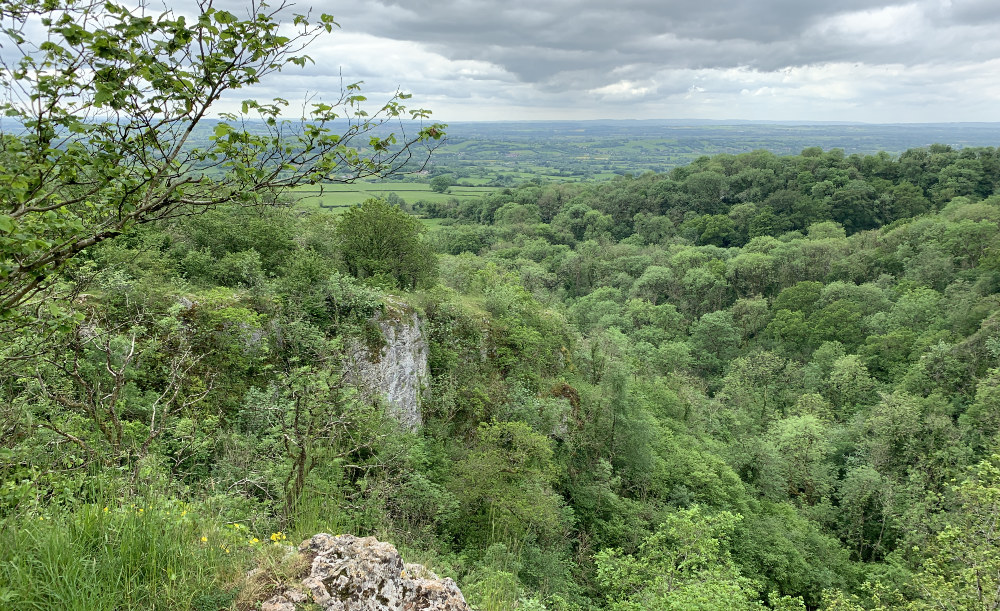 Ebbor Gorge (20 minutes)
Deerleap, Wells, BA5 1AY. Free entry.
On the edge of the Mendips, just a few miles from Wells, this smaller sister to the rather more famous Cheddar Gorge, is one of the loveliest gorges in Somerset. There are plenty of shallow little streams and woodland trails to explore here, and despite a bit of a rocky scramble to get to the top (not great for pushchairs!), this is a really family-friendly trail with superb – if a little vertiginous – views of Glastonbury Tor from the cliff top.
Visit website
Avalon Marshes (23 minutes)
Shapwick Rd, Westhay, Glastonbury BA6 9TT.
Base yourself at the Avalon Marshes Centre to explore the hidden hides, meandering footpaths and trackways that crisscross this collection of seven nature reserves. Summer finds the former Neolithic settlement of Shapwick Heath – home to over 60 different species of birds, as well as horseshoe bats and the endearing otter – teeming with butterflies and dragonflies. Elsewhere, each of the reserves has their own character: from the trails of reed beds at Ham Wall and the lakes, pools and wetlands of Westhay Moor to the riverside paths of the Huntspill River reserve.
Visit website
King Alfred's Tower (27 minutes)
Kingsettle Hill, South Brewham, Bruton BA10 0LB. Free entry.
The National Trust's Stourton Estate is surrounded by some glorious countryside walks. King Alfred's Tower is a 160 foot folly that can be seen from miles around. Park at the dedicated car park and explore the wild and rugged woodlands around it.
Visit website
Whitesheet Hill (35 minutes)
Warminster BA12 6HR. Free entry.
Walk up Whitesheet Hill for some spectacular views of the National Trust's Stourhead Estate and its surrounding undulating countryside. You can always stop by the Farm Shop at Stourhead for some picnic treats, or pop into the lovely Sprout & Flower in pretty Mere for some takeaway drinks and provisions.
Visit website
Gardens
Kilver Court (9 minute drive from Worthy Farm)
Kilver Court, Kilver Street, Shepton Mallet, BA4 5NF.
Established in 1900 and owned by the founder of luxury brand Mulberry, this impressive three and a half acres of formal and informal gardens is steeped in gardening heritage. Beautifully landscaped and set against the backdrop of the awe-inspiring Grade II listed Charlton Viaduct, there are lakes, streams and mini-waterfalls – as well as a rockery designed by Chelsea Gold Medal winner George Whiteleggall – bordered by fragrant and vivid floral loveliness. No surprise then, that it has caught the discerning eye of the BBC's Gardeners' World.
Visit website
The Newt In Somerset (20 minutes)
Bruton, BA7 7NG. 
Immerse yourself in the enchanting grounds of this country estate. Wander through the beautiful landscaped gardens, lose yourself in its acres of woodland or feel like a bird as you walk through the dappled sunlight of tree branches, high on the winding suspended walkway. As well as the gardens and woodland, there's farmland and orchards to explore. You can even book a luxury picnic to have on The Newt's manicured lawns.
Visit website
Oudolf Field (22 minutes)
Hauser & Wirth, Durslade Farm, Dropping Lane, Bruton, BA10 0NL. Free Entry.
The lovely 1.5 acre Piet Oudolf-designed garden, complete with its rainbow meadow of swooshing grasses, is a destination in its own right. Though don't miss the chance to check out the inspiring world-renowned contemporary art gallery while you're here.
Stourhead House & Gardens (35 minutes)
Stourton, Warminster BA12 6QF. 
With its acres of beautifully landscaped gardens, this jewel in the National Trust's crown takes your humble picnic spot to another level. Base yourself on the manicured lawn of the Geogian palladian-style villa, amidst the summer blossom of its perfectly tended flower beds, or just lose yourself amongst the towering trees and pockets of woodland that surround Stourhead's centrepiece glassy lake. Seek out the hidden grotto dedicated to Poseidon and traipse up to the Temple of Apollo for a view over the mortals down below. Whatever you do, take a moment to appreciate the ambition that conjured this Classics-inspired marvel.
Visit website
Barrington Court (43 minutes)
Barrington, Ilminster TA19 0NQ.
The gorgeous grounds of this impressive Tudor Manor house are a sensory delight for blissed-out bumble bees and humans alike. This little National Trust jewel boasts a moat – home to ducks and dragonflies – an orchard, and a collection of walled gardens featuring climbing plants, roses and lilies.
Visit website
Further afield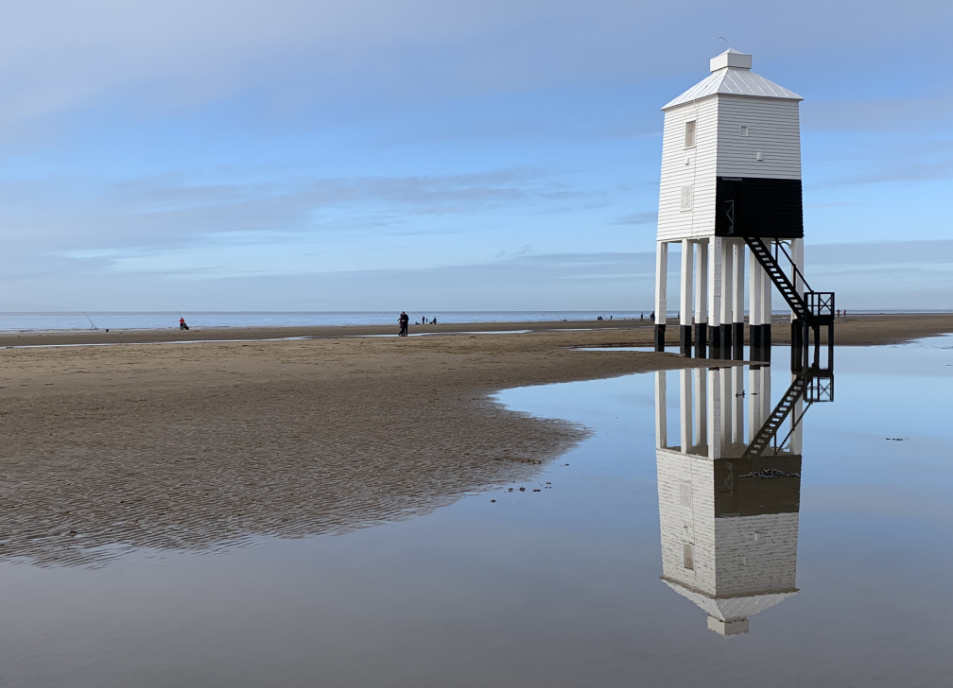 Burnham-on-Sea (45 minute drive from Worthy Farm)
Worthy Farm's nearest seaside – and Michael Eavis's favourite – sits on the southern end of what is Europe's second longest strip of sandy beach. Burnham-on-Sea is a wonderful swathe of silky sand and tidal sea – perfect for games of cricket or football on the wide flat expanse of beach. Or when the tide is in, frolic, in the sea's gentle swell. Don't forget to enjoy a stroll up to the iconic lighthouse that stands on the golden sands.
Strawberry Line between Cheddar and Yatton (47 minutes)
Yatton Railway Station, Station Road, Yatton, BS49 4AJ
Part of route 26 of the National Cycle Network, the Strawberry Line (running from Shepton Mallet to Clevedon) takes its name from the fruit that the cargo trucks used to carry along this former railway. This section of the line, running from Yatton to Cheddar, is virtually traffic free so makes a great family cycling trip. Park at the railway station in Yatton where you can grab some refreshments at the community-run Strawberry Line Café or hire bikes.
Charmouth (1 hour 6 minutes)
Dorset, DT6 6LS
Here at the heart of the Jurassic coast, there is more to enjoy than sandcastles and sea swims. Grab your fossil hammer and start (responsibly) tapping on the beached rocks for some incredible Jurassic-era remains. Visit the welcoming and informative Charmouth Heritage Coast Centre for some fossil-hunting tips and a quick guide to the area and the sort of things you might be able to discover in the fallen rocks.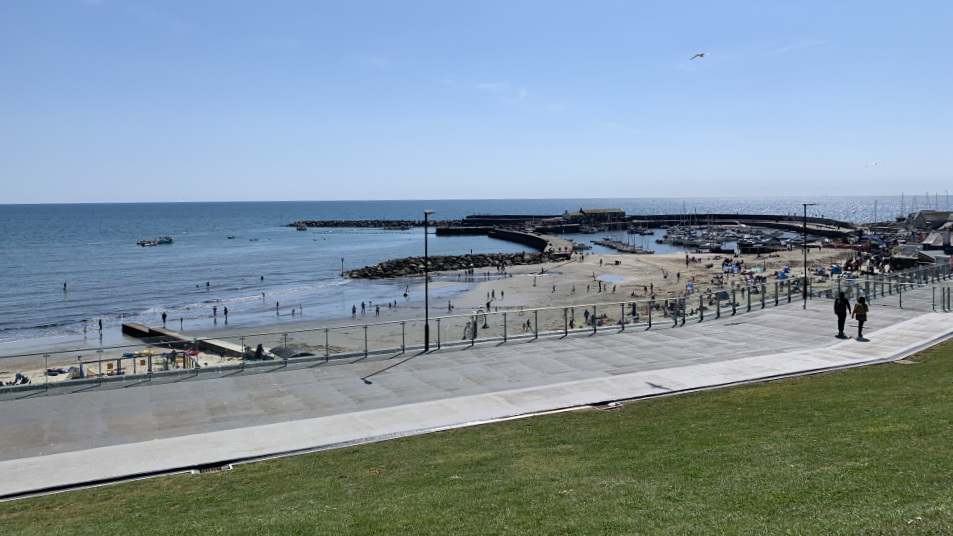 Lyme Regis (1 hour 11 minutes)
Dorset, DT7 3JE
Further along the Jurassic coast, sandwiched between Charmouth and Weymouth, upmarket Lyme Regis is a very pretty seaside town. Amble down its steep streets, past the fossil shops and cafes down to the seafront. There's crazy golf on the manicured lawns above the main (sandy) beach. For a bit more space, walk east along the promenade for quieter (though pebblier) beaches. Don't forget to grab an ice cream and wander up onto the historic Cobb – a man-made sea wall enclosing the harbour which has existed here dating back to 1313.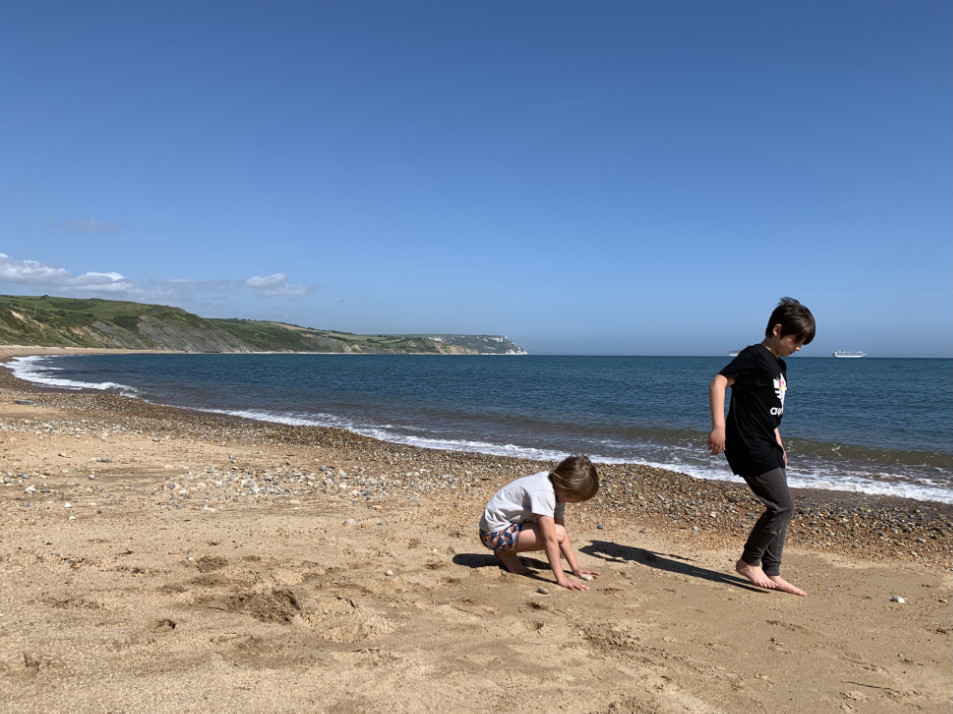 Weymouth (1 hour 17 minutes)
Dorset, DT4 7AN
Just south of beautiful Dorchester, this quintessential British seaside town ticks all the boxes. From its marina and historic harbour to its golden sandy beach overlooked by amusement arcades. But walk further along the Victorian hotel-fronted seaside promenade and you'll find miles of quiet pebble beaches (and a wildlife reserve!) which eventually lead onto the South West Coast path, where those brave enough can scrambled down onto secret coves. You can even catch a direct train from Castle Cary.
For more ideas of local things to do, head to Visit Somerset.